Two MSU college students earn prestigious nationwide scholarships | MSUToday
Two Michigan State University students celebrate international positions as named after Marshall and Mitchell students, respectively.
Brent Strong, dean of the Honors College of Physiology at the College of Natural Science, is the 20th Marshall Scholar from MSU.
Maysa Sitar, senior at Honors College and Social Science Scholar, is the fifth Spartan to be named Mitchell Scholar.
Both courses are highly competitive and provide training for graduates. This year 46 Marshall Scholars were selected from 1,180 applicants from 35 places across the country. The George J. Mitchell Scholarship is awarded to 12 graduates nationwide by the US-Ireland Alliance and is awarded annually in Ireland.
"Maysa is a great fit, as he has not only excelled in all his classes, but has also done independent research and devoted thousands of hours in professional careers, classroom leadership and senior positions requiring the highest level of expertise," he said. John Waller, director of the Social Science Scholars Program at the College of Social Science.
Maysa Sitar, Mitchell Scholar
Sitar, a native of Newberry, Michigan, wants to learn about conflict change and social justice at Queen's University Belfast. He is a senior political analyst and deputy vice president of state in the MSU student government and most recently helped to test the voting for dormitories and develop guidelines for non-voting for students. He also worked in Washington, DC, the office of the Rep. Elissa Slotkin, who works with anti-voting issues for senior year students at Sitar came to MSU as a STARR specialist – an award especially for high school seniors on the Michigan Upper Peninsula and Wyoming government – and was a graduate of the US Rhodes Scholarship.
The Marshall Commission sponsors up to 50 of the country's top graduates to study at any university in the United Kingdom. The Marshall Scholarship pays for tuition and fees, travel, book acquisitions and living expenses for up to three years of study.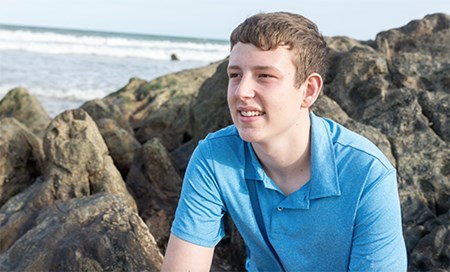 Brent Strong, Marshall Student
Strong, a native of Saline, Michigan, and Dean's Research Scholar, plans to pursue a Master of Science in mathematics at the University of Glasgow in his first year, and a Master of Science in health sciences at the University of Edinburgh in his second year. He is very grateful for his research with Mat Reeves, a professor in the Department of Epidemiology and Biostatistics, as a guiding tool to help him find interest in supporting the care and outcomes of stroke patients.
"Being a Marshall Scholar is a great opportunity, and I am excited to continue my studies of epidemics and major stroke in Scotland for two years," Strong said.